American Shotokan Karate-Do Kenkojuku Alliance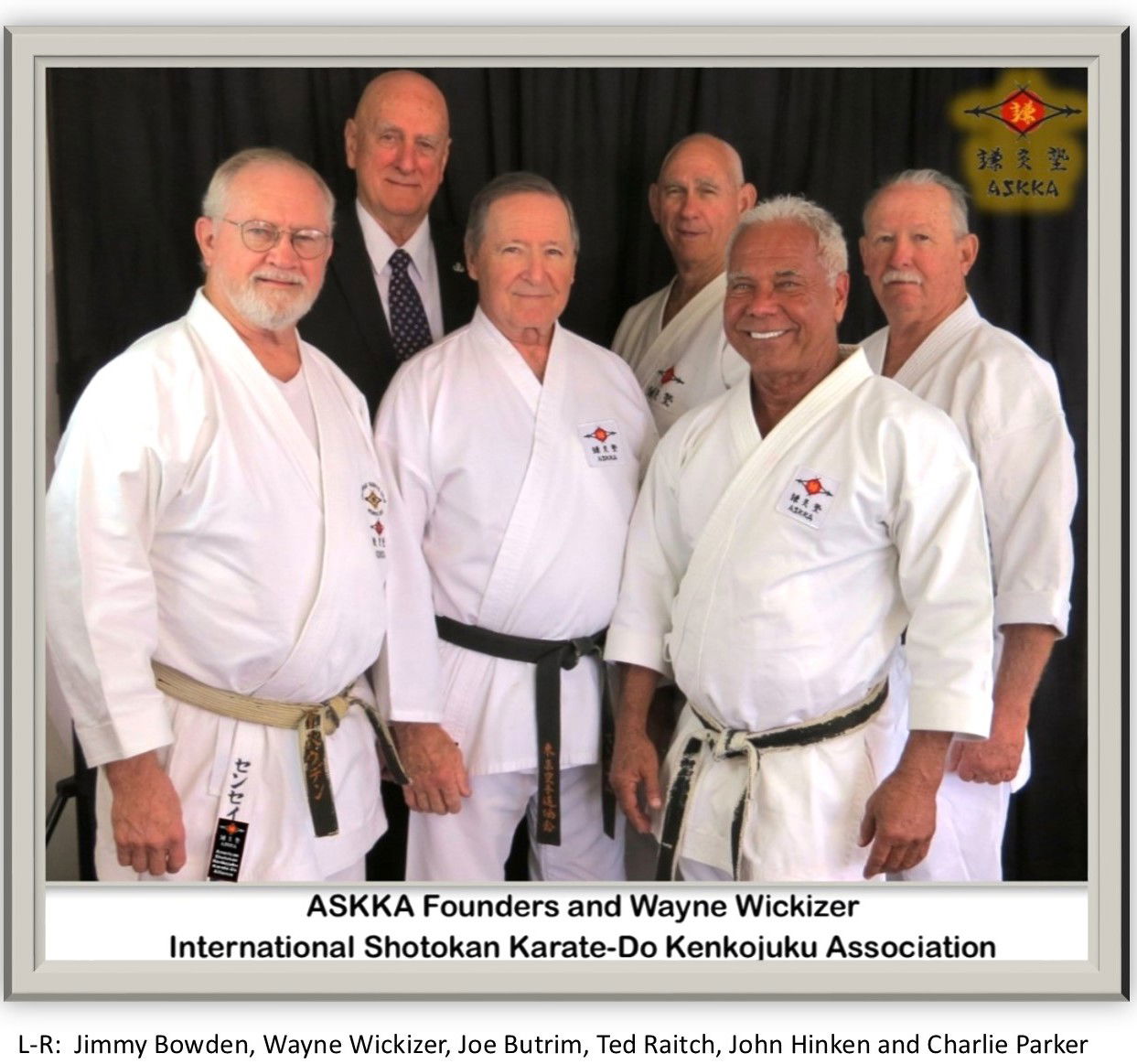 Organized in 2013 with mission to connect all American Shotokan Kenkojuku lineage with the International Shotokan Kenkojuku Karate-Do Association (ISKKA), Hachioji, Japan. Tomokatsu Okano, is the Second head of the Kenkojuku and is the Director Instructor.
The ASKKA sponsors Karate Trainings, Seminars and Rank Test. They established minimum guidelines for Kyu and Dan Rank Test and provide ASKKA Kyu & Dan Certificates for it's members of their current Kenkojuku lineage rank.
ASKKA may test and make promotion of higher rank for it's members not to exceed Yondon - 4th Dan. Godan 5th Dan will have to be recommended from ASKKA to Tomokatsu Okano Kancho. Kancho may make request for approval.
All members may wish to have their current rank recorded at the International Kenkojuku Budokan Headquarters, Hachioji, Japan, under leadership of Tomokatsu Okano Kancho. Here are the following steps:
1. Must get membership in ASKKA.
2. Current Dan Rank recognized by ASKKA. Must request an ASKKA Certificate first:
3. Current Dan Rank recognized by International Shotokan Kenkojuku Karate-Do Association. May request an ISKKA Omenjo written and signed by Tomokatsu Okano Kancho, 2nd Director Kenkojuku.
Currently Tomokatsu Okano Kancho writes Omenjos (certificates) for current karate lineage rank up to and including Yondan - 4th Dan. For Godan-5th Dan, Kancho may want to view some video of the training and kata of the applicant. As a point of clarity, karate rank recognized by ASKKA and ISKKA must be validated through the member Kenkojuku lineage Karate Dojos in America.
If you have interest in ASKKA, or 5th Dan recognition, you should contact Ted Conway, Chairman ASKKA. You may also contact Jimmy Bowden, VP ASKKA for membership and 1st-4th Dan ASKKA Certificates.
Contact Information:
Chairman Ted Conway Sensei: e-mail: tedconwaybks@gmail.com, Cell: 661-300-0027, Bakersfield, CA
President Andrew Faupel Sensei: faupelfamily@msn.com, Cell: 856-419-5574, Collingswood, NJ
Web Site Jimmy Bowden Sensei: e-mail: dojo@fairpoint.net, Cell: 850-838-5339, Perry, FL
For contact with the other Founding Members, you may request through Jimmy Bowden